2022-2023 Social and Behavioral Science, Education Pathway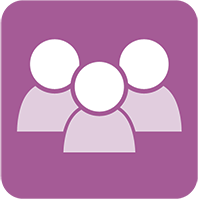 Alcohol and Drug Counselor
Certificate of Completion
If you are interested in this program and planning to start 2023-24, please contact Manny Pacheco at 541-956-7072 or [email protected]
About the Program
Alcohol and Drug Counselor is a five-term certificate program. It is designed for individuals who have completed a bachelor's degree and need further coursework to complete the educational requirements needed to become a Certified Alcohol and Drug Counselor (CADC). In addition to coursework, CADC certification requires 1,000 hours in the field and a passing score on the CADC exam. CADC status is a basic requirement for employment in the addictions field. Because some courses are offered only once per year, students may not be able to complete all requirements in a calendar year.
Program Learning Outcomes
The curriculum in RCC courses is derived from a set of identified learning outcomes that are relevant to the discipline. Program learning outcomes for the Alcohol and Drug Certificate of Completion are:
Apply principles of ethical decision making in the human services field and practice ethical behavior in relation to self and others within the helping relationship.
Practice therapeutic alliance and establish rapport with clients.
Demonstrate clinical skills.
Demonstrate specific skills in active listening with co-occurring mental health and addiction disorders.

Entry Requirements
Students must have completed a bachelor's degree from a regionally accredited institution. Human Services is a limited-entry program requiring completion of an application that includes a writing sample and personal references. For more information on how to apply, including application deadlines, visit the Human Services website, www.roguecc.edu/humanservices. Students should be aware that certain prerequisites may apply for core course requirements.
Prospective students should be aware of entry requirements of human services agencies prior to considering human services as a career choice. Practicum placement may require passing a criminal history background check. The inability to pass this check may preclude completion of the program. Students in recovery seeking placement in substance abuse treatment programs may also be required to demonstrate two years of sobriety. More information is available from the Human Services Department.
Advanced Standing
Coursework from accredited colleges and universities will be accepted in accordance with college policies and the Human Services Department coordinator's approval. In order to ensure that coursework is current, program courses over 10 years old must be reviewed and approved by the appropriate department chair before being accepted toward core requirements. Each College Now credit student must meet with a Human Services Department advisor to determine placement.
Graduation Requirements
Students completing the required credits in this program with a grade of "C" or better, and passing the counseling skills competency requirement as demonstrated through a series of videotaped counseling interviews, will receive their certificates. Seven credits (231 hours) of documented practicum experience in an alcohol and drug treatment agency setting, supervised by a professional, is required.
This guide lays out an optimal path to graduate. Where zero credits are listed in the prerequisites, students may place into a higher-level(s) based on designated placement score(s). Note, some prerequisites may be required for graduation. Please consult an advisor with any program completion questions.
| | |
| --- | --- |
| TOTAL PROGRAM CREDITS: | 51-52 |
Program Prerequisites 1

Course No.
Course Title
Alternate Course(s)
Comments

COMM111

Fundamentals of Public Speaking

Required for graduation.

MTH63

Applied Algebra I

MTH60

Required for graduation; or higher-level math

PSY101

Psychology of Human Relations

Required for graduation.

WR121

English Composition I

Required for graduation.

CIS120

Concepts in Computing I 2

Required for graduation.

Prerequisites - credits vary based on Placement Score(s):
15-17

Fall

Check in with Advisor

HS100

Introduction to Human Services

fall term only

HS170

Introduction to Practicum

fall term only

SOC243

Drugs, Crime and Addiction

HS210

Motivational Interviewing

fall term only

Term Credits:

13

Winter

HS155

Interviewing Theory and Techniques

winter term only

HS175

Ethics for Counselors

winter term only

HS260

Group Counseling

winter term only

HS268

Co-Occurring Disorders: Introductory Theory and Counseling

winter term only

HS261B

Human Services Practicum and Seminar

7 credits required for program

Term Credits:
14

Spring

HE208

HIV and Infectious Diseases

fall/spring terms only

HS115

Principles of Client Record Management

spring term only

HS158

Trauma-informed Care: Theory and Practice

spring term only

HS202

Counseling Chemically Dependent Client

spring term only

HS261B

Human Services Practicum and Seminar

7 credits required for program

SOC230

Introduction to Gerontology

PSY228, 231

(only one program course approved)

Term Credits:
14

Fall

Check in with Advisor

PSY219

Introduction to Abnormal Psychology

Requires prerequisite PSY201

SOC213

Race and Ethnicity in the U.S.

HS261C

Human Services Practicum and Seminar

7 credits required for program

Term Credits:
11
1 May include additional classes based on placement scores.
2 Approved Computer Information Science or Computer Science course, CIS120/CS120 or above, or documented computer proficiency within the past ten years.
For more information, contact the Human Services and Social Science Department.

Human Services and Social Science Department faculty and staff can also be reached by:
Phone: 541-956-7500
Email: [email protected]
Web address: www.roguecc.edu/humanservices
TTY: Oregon Telecom Relay Service, 711