2022-2023 Health Professions, Public Safety Pathway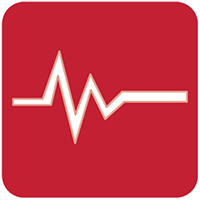 Fire Science: Firefighter
Career Pathway Certificate
About the Program
The fire service is a highly dynamic profession that offers a variety of daily challenges to the professionals who work within it. The primary mission of the RCC Fire Science program is to prepare students for careers as firefighters. Students who complete this three-term program will have met the requirements set by regional fire departments in Southern Oregon for the entry-level position of firefighter. The program delivers the highest education available by following standards set by the National Fire Protection Association (NFPA) and the Fire Emergency Services Higher Education (FESHE) program. Fire Science program coursework is accredited by the Oregon Department of Public Safety Standards and Training.
Program Learning Outcomes
The curriculum in RCC courses is derived from a set of identified learning outcomes that are relevant to the discipline. Program learning outcomes for fire science programs are:
Perform safe and effective fire suppression techniques and hazard mitigation utilizing tools and appliances under high levels of stress. 
Perform an adequate patient assessment and formulate and implement a treatment plan for patients with a variety of medical and traumatic emergencies. 
Demonstrate leadership, teamwork and decision making in the management of multiple personnel on emergency scenes. 
Describe and use defensive and safe driving techniques and the operation of emergency vehicles and fire pumps. 
Entry Requirements
Students are required to complete the Placement Process to determine skill level and readiness in math, reading, and writing. As part of their training program, students must begin with the courses within their skill level as determined through the Placement Process.
The Fire Science program advisor will work with each student to design an individualized sequence of instruction.
Students must be at least 17 years old to apply to the ES131 course. Students must be a high school graduate or have a GED or equivalent for certification. In addition, students will be required to complete all screening requirements outlined in OAR 409-030-0190 and additional RCC requirements.
Advanced Standing
Coursework from accredited colleges and universities will be accepted in accordance with college registration policies and the Fire Science program coordinator's approval. In order to ensure that coursework is current, program courses over 10 years old must be reviewed and approved by the appropriate department chair before being accepted toward core requirements.
Graduation Requirements
Students must complete all courses in this program with a grade of "C" or better to receive their certificate. Certain required courses are graded on a pass/no pass basis only. A grade of "P" for these courses indicates a student earned the equivalent of a "C" or better grade.
This guide lays out an optimal path to graduate. Where zero credits are listed in the prerequisites, students may place into a higher-level(s) based on designated placement score(s). Note, some prerequisites may be required for graduation. Please consult an advisor with any program completion questions [email protected].
| | |
| --- | --- |
| TOTAL PROGRAM CREDITS: | 39 |
Program Prerequisites

Course No.
Course Title
Alternate Course(s)
Comments

RD90

College Reading

WR91

WR91 fulfills RD90/WR90

WR90

Fundamentals of Composition

WR91

WR91 fulfills RD90/WR90

Prerequisites - credits vary based on Placement Score(s):

0-8

Term 1

Check in with Advisor

FRP251

Firefighter Level I 1

FRP251L

Firefighter Level I Lab 1

FRP256

Fire Behavior and Combustion

FRP261

Hazardous Materials First Responder Operations

Term Credits:
13

Term 2

ES131

Emergency Medical Technician - Part I

ES131L

Emergency Medical Technician - Part I Lab

FRP233

Firefighter Safety and Survival

FRP252

Firefighter Level II

Term Credits:
13

Term 3

ES105

Introduction to Emergency Services

ES132

Emergency Medical Technician - Part II

ES132L

Emergency Medical Technician - Part II Lab

ES295

Health and Fitness for Emergency Service Workers

HPE295

Term Credits:
13
1 FRP251 taken previously for 8 credits but without a separate lab is also acceptable.
For more information, contact the Emergency Services Department.

Emergency Services Department faculty and staff can also be reached by:
Phone: 541-956-7500
Email: [email protected]
Web address: www.roguecc.edu/emergencyservices
TTY: Oregon Telecom Relay Service, 711