2022-2023 Health Professions, Public Safety Pathway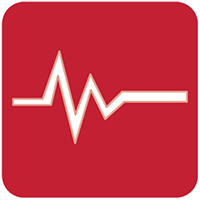 Dental Assistant
Certificate of Completion
About the Program
This four-term certificate program prepares students to meet the requirements to become dental assistants with expanded functions (EFDA). Successful completion of the program leads to eligibility to sit for the Dental Assisting National Board's (DANB).  The curriculum is based in general dentistry; students are trained in four-handed chair-side assisting techniques to work with general dentists during all phases of patient examination and treatment.
Program students attend classes as part of a structured cohort that begins each year in summer term. Students should apply early as the required mandatory information session is scheduled several months prior to the summer start. Note: Students may still be working on prerequisites to cohort acceptance classes when applying.
Program Learning Outcomes
The curriculum in RCC courses is derived from a set of identified learning outcomes that are relevant to the discipline. Program learning outcomes for the Dental Assistant Certificate of Completion are:
Demonstrate patient education and administrative office skills.
Demonstrate occupational safety skills.
Demonstrate general chair-side and laboratory sciences skills.
Develop fluency and competency dealing with legal and ethical issues.
Evaluate radiographic proficiencies.

Entry Requirements
Students are required to complete the Placement Process to determine skill level and readiness in math, reading, and writing. As part of their training program, students must begin with the courses within their skill level as determined through the Placement Process.
This is a limited-entry program. Cohort students must meet certain minimum academic requirements (MTH20, and RD90/WR90 or WR91) before the program application due date. All listed program prerequisites must be satisfactorily completed before beginning the cohort.
Selection Process
All applications will be date stamped and reviewed in the order received. Applicants will be selected by committee. The screening process includes a mandatory information session and an interview. A criminal background check and drug screening will be required for all students. This is a competitive program and not all qualified applicants may be accepted.
Advanced Standing
Coursework from accredited colleges and universities will be accepted in accordance with college policies and the program coordinator's recommendation. In order to ensure coursework is current, program courses over five years old must be reviewed and approved by the appropriate department coordinator before being accepted toward core requirements. College Now credit will be accepted in accordance with the current agreement.
Graduation Requirements
Students completing all courses in this program with a grade of "C" or better will receive their certificates. Certain required courses are graded on a pass/no pass basis only. A grade of "P" for these courses indicates a student earned the equivalent of a "C" or better grade. Credits earned in this program can be applied to the Associate of General Studies degree.
Where zero credits are listed in the prerequisites, students may place into a higher-level(s) based on designated placement score(s). Note, some prerequisites may be required for graduation. Please consult an advisor with any program completion questions.
| | |
| --- | --- |
| TOTAL PROGRAM CREDITS | 49-55 |
Prerequisites to Cohort Acceptance

Course No.
Course Title
Alternate Course(s)
Comments

BT101

Human Relations in Organizations

PSY101

Required for graduation.

BT113

Business English I 1

WR115

Required for graduation or higher-level writing course

CIS120

Concepts in Computing I 2

Required for graduation.

MTH63

Applied Algebra I

MTH60/BT160

Required for graduation or higher-level math

Prerequisites credits vary based on Placement Score(s)

10-13

Apply to the Dental Assistant Program at www.roguecc.edu/dental
between November 1 and March 15 for Summer entry

Summer

AH100

Medical Terminology: Introduction

can be taken outside of cohort

AH105

Communication and Professional Behavior

DA101

Dental Assisting I

DA202

Infection Control for the Dental Professional

HE252

First Aid/CPR

or HE112 and HE261
can be taken outside of cohort

Term Credits: 14-15

Fall

Check in with Advisor

DA102

Dental Assisting II

DA102L

Dental Assisting II Lab

DA103

Dental Materials

DA104

Dental Administration

AH150

Introduction to Practicum and Seminar

DA201

Dental Radiology

Term Credits:
16

Winter

Check in with Advisor

DA123

Legal and Ethical Issues in Dentistry

DA106

Dental and Medical Emergency Management

DA152

Practicum and Seminar in Dental Assisting I

DA201L

Radiology Lab

DA203

Chair-side Assisting

Term Credits:
12

Check in with Advisor

Spring

DA153

Practicum and Seminar in Dental Assisting II

DA204

Expanded Functions Dental Assistant

DA204L

Expanded Functions Dental Assistant Lab

Below are recommended electives, which are not required to complete the program.

WR121

English Composition I 3

WR121 if not taken as a prerequisite, or approved program elective.

Term Credits:
7-12
Approved Program Electives

(0-5 credits allowed)

Course No.
Course Title
Credits

AH110

Medical Terminology: Clinical

3

BA101

Introduction to Business

4

BT102

Introduction to Supervision

3

CG100

College Success and Survival

2

CG105

Finding the Money: Scholarship Essay Writing

1

COMM100

Basic Communication

3

COMM111

Fundamentals of Public Speaking

4

COMM115

Introduction to Intercultural Communications

4

COMM218

Interpersonal Communication

4

HS152

Stress Management

1

LIB127

Introduction to Academic Research

1

MTH    

Any math course numbered MTH60 or above (if not taken to fulfill math requirement)

4-5

RD115

Speed Reading for College

3

SPAN101,102,103

First Year Spanish I, II, III

4-4-4

SPAN201,202,203

Second Year Spanish I, II, III

4-4-4

SRV101

Service Learning

1-3

WR110

Understanding English Grammar

2

WR121

English Composition I (if not taken to fulfill writing requirement)

4

WR122

English Composition II

4

WR227

Technical Writing

4

_____

Any college-level science course numbered 100 and above

3-5

_____

Any health or physical education course

variable
1 Students who have successfully completed the 3-credit version of BT113 will have met the composition requirement.
2 Approved Computer Information Science or Computer Science course, CIS120/CS120 or above, or documented computer proficiency within the past ten years.
3 Approved program electives are optional.
For more information, contact the Allied Health Occupations Department.

Phone: 541-956-7500
Email: [email protected]
Web address: www.roguecc.edu/alliedhealth/dental
TTY: Oregon Telecom Relay Service, 711