Associate of General Studies Degree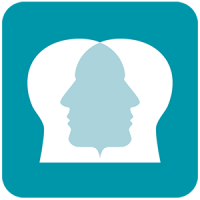 About the Program
The Associate of General Studies degree is a two-year program designed to provide students the opportunity to acquire a broad education rather than pursuing a specific college major or program. The general studies degree may, in addition to general education coursework, include lower-division college transfer and career and technical education courses. Because of the flexibility of this degree, it may not fulfill requirements for transfer to a four-year institution.
If planning on a specific interest within the Associate of General Studies, see an academic advisor. www.roguecc.edu/advising
Program Learning Outcomes
The Higher Education Coordinating Commission has approved certain general education outcomes for courses selected to apply toward the AAOT degree requirements. All courses listed meet those identified outcomes. For more information see this catalog or visit www.roguecc.edu/general-ed-outcomes.
Entry Requirements
Students are required to complete the Placement Process to determine skill level and readiness in math, reading, and writing. As part of their training program, students must begin with the courses within their skill level as determined through the Placement Process.
Advanced Standing
Coursework from accredited colleges and universities will be accepted in accordance with college policies. Individual courses may be challenged based on the student's life experience or knowledge. Arrangements may be made on an individual basis with the instructor teaching the course to determine specific challenge procedures. College Now credit will be accepted in accordance with current agreement.
Graduation Requirements
Students must complete a minimum of 90 college-level credits with a minimum grade of "C" or better, including at least one course designated as meeting cultural literacy criteria.
| | |
| --- | --- |
| MINIMUM TOTAL PROGRAM CREDITS | 90 |
General Education Requirements

Course No.

Course Title

Credits

CIS120

Approved Computer Information Science or Computer Science course, CIS/CS120 or above, or documented computer proficiency within the past ten years 1

0-2

COMM100

Basic Communication 2 or
COMM111 Fundamentals of Public Speaking or
COMM115 Introduction to Intercultural Communication or
COMM218 Interpersonal Communication

3-4

PSY101

Psychology of Human Relations or
BT101 Human Relations in Organizations

3

MTH105

Introduction to Contemporary Math 3 or
MTH111 College Algebra or
MTH211 Fundamentals of Elementary Math or
MTH243 Probability and Statistics with lab 3 or
MTH251 Calculus I (Differential) with lab or higher-level math

4-5

WR121

English Composition I

4

Total General Education Credits

14-18

Core Requirements

A minimum of 3 or 4 credits must be taken from each of the following categories with no more than 9 credits from any one category.

Course No.

Course Title

Credits

----

Art/Humanities

3-9

----

Science/Computer Science (one lab science is required)

4-9

----

Social Science

3-9

----

Physical Education/Health

3-9

Minimum Total Required Core Credits

18

Other Requirements

Course No.

Course Title

Credits

----

Lower division transfer and career and technical courses

54-58

Total Other Credits

54-58
1 Required for graduation.
2 Note: Certain Oregon universities will not accept COMM100 as meeting the oral communication or speech requirement. If you plan to transfer to an Oregon university, ask your advisor if completing the AAOT Oregon Transfer Degree may be your best option.
3 MTH105 and MTH243 may not be accepted if students do not complete this degree before transferring to an Oregon university. Students should check with the university about possible additional math required for their degree.
Note:  At the discretion of the department, a maximum of 24 Cooperative Work Experience (CWE) credits may be used toward this degree provided they have been approved within a program of study (a concentration of classes within a major or subject area). CWE is an advanced learning opportunity (capstone), not an exploratory experience, and should be completed within the last two terms of the degree. See an advisor for more information.
For more information, contact the Advising Department.
RCC Advising staff can also be reached by:
Phone: 541-956-7500
Email: [email protected]
Web address: www.roguecc.edu/advising
TTY: Oregon Telecom Relay Service, 711