Green Team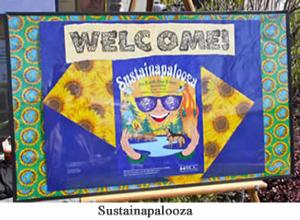 The Green Team is a group of faculty and staff dedicated to promoting sustainability and environmental awareness on RCC's campus. They meet as needed to discuss events, formulate plans, and evaluate progress.
With our ever-expanding population, the world's resources are being put under more and more strain every day. The effects of climate change will likely submerge islands, cause extinctions, and alter weather patterns. It will affect our daily lives in the Rogue River Basin. We can do our own part to mitigate this here at RCC.
If you have ideas or want to be involved, please e-mail us at [email protected]
Attention students! The Environmental Sustainability Club is looking for members! They are currently active in composting of the café food waste via the worm bins. It looks terrific on resumes, especially if you're interested in the environmental field. It's also a fun way to meet people and get involved in the campus community. E-mail [email protected] if you'd like to join the club.
---
Spotlight Video
See this revealing documentary on the impact our use of plastics has on the planet.