Student Employment Services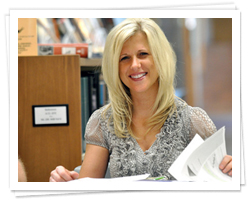 Over 30 years experience in building and supporting a better-educated and skilled workforce.
The RCC Student Employment Office provides assistance to both students and employers in meeting their employment needs and provides free job posting to the campus and local community.
SES is a resource for RCC students seeking part-time employment to help pay the high costs of college. We strive to provide students with the opportunity to gain experience, explore career options, and to fund their education. Please use the menu on the left to explore the various job opportunities available for students, both on and off campus. Please note that the listings are updated daily, so check back to view new job openings.
Prospective employers can reach RCC students through the jobs database where you can post and manage your job posting. Both on-campus and off-campus employers may request a login and password to gain access to the SES jobs database.
We look forward to working with you,
Student Employment Services
Equal Opportunity Statement
In compliance with state and federal laws, Rogue Community College does not discriminate on the basis of race, religion, color, national origin, age, sex, veterans' status, sexual orientation, marital status or disability in employment, or in any of its educational programs, or in the provision of benefits and services to students.
De acuerdo con las leyes estatales y federales, Rogue Community College no discrimina a base de la raza, la religion, el color, el origen nacional, la edad, el sexo, el estado de veterano, la orientación sexual, el estado civil, ni la minusvalidez , ni en cuanto al empleo, ni en ninguno de sus programas académicos, ni en la provisión de beneficios y servicios estudiantiles.