Financial Aid 2014-15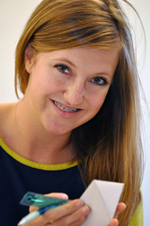 Apply as soon as possible after December 31, 2013, starting at 9 p.m. on the FAFSA website: www.FAFSA.gov
If you will attend college anywhere during the 2014-15 school year, submit your annual free application for Federal Student Aid early in 2014.
Estimate your 2013 income and tax information, then make corrections to your FAFSA after you file federal taxes.
Oregon residents: Your FAFSA is forwarded to the state for Oregon Opportunity Grant consideration. Funding is limited, so each day counts.