Group Counseling
* Denotes required field.
The Counseling Department offers classes, groups and workshops to meet the needs of RCC students. Examples of group offerings include Mindfulness Skills, Men's Support Group and Veteran Support Group.
An RCC student can inquire about current groups or suggest a group here:
RCC Teen Group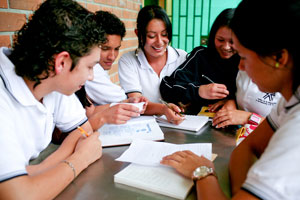 WHEN?
Tuesdays, 2:00 – 3:30 Winter Term
WHO?
New RCC students between the ages of 16 and 18 years old.
WHERE?
Riverside Campus
Are you 16-18?
A New RCC Student?
Come and Meet Other Students!
This is a support group for first-time students at RCC who may be a little younger than their classmates and may appreciate a little support from others in a similar situation.
I'm interested!
What do I do now?
Contact Caitlin Parodi in the Riverside Campus Counseling Department.
Phone: 541-245-7703
E-mail: cparodi@roguecc.edu